SIdP Academy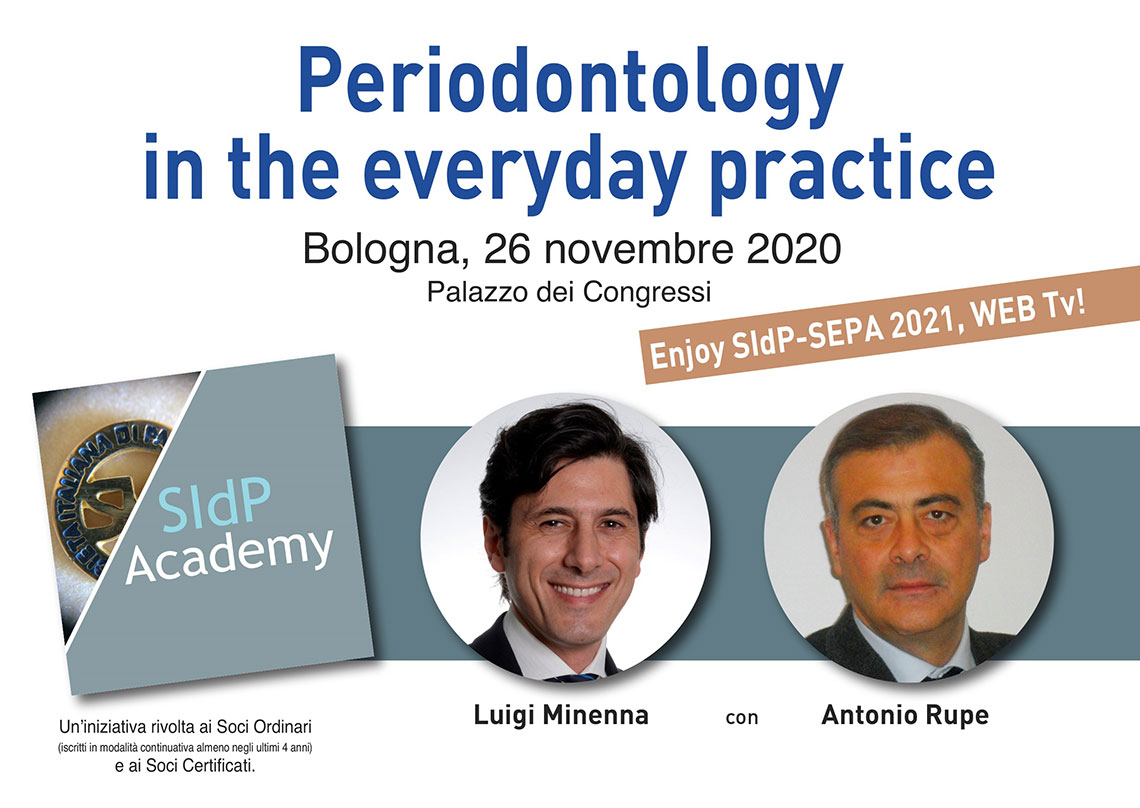 SIdP considers very important to have among its ranks Members that are distinguished by clinical skills, research interest and enthusiasm for Periodontology and for the Society. To this end, for some years now, an innovative project called SIdP Academy has been developed, aimed at Ordinary Members (registered continuously at least in the last 4 years) and Certified Members.
Born with the main objective of providing useful information for the presentation of clinical cases aimed at obtaining the status of Active Member and refine the preparation for the interview with the Commission for Admission as Active Members, the project has found increasing favor from the Members interested in clarifying not only the formal aspects of the scientific documentation and to know the new evaluation procedures that will be used by the Commission, but also interested in the comparison with more expert colleagues in the climate of informal friendship and cultural sharing that characterizes the Society.
SIdP Academy's activity takes the form of two events per year in the context of the Society's cultural programming, on the occasion of the two Updating Courses in May and October.
On these occasions, a SIdP Active Member is invited to present and discuss his or her own periodontal and / or implant clinical case, in compliance with the documentation modalities indicated by the Society. The Presenter will support a discussion with the participants, moderated by the SIdP Academy Coordinators, about the proposed topics, focusing on the motivations for the therapeutic choices and on the scientific evidence that determines and validates them.
The first meeting of the year 2020 will be held in Bologna, Thursday 26 November from 03.00pm to 07.00pm, on the occasion of the Updating Course on the theme "The Digital Workflow in Implantology: Description of all the steps "(27-28 November), in the same location as the Course, the Palazzo della Cultura e dei Congressi. Following, a convivial moment with the SIdP Executive Council Members.
Presenter: Luigi Minenna; Coordinator: Antonio Rupe.
We will talk and discuss about "Periodontology in the everyday practice".